Ft. Worth's Trusted Roofing Contractor
Unsure if your roof has sustained damage from the recent storms? Contact us for a free roof inspection. We will never recommend any roof repairs that are not absolutely necessary. 
Why Choose Us - Ft. Worth Roofing Company
Local Roofing Contractor
Firefighter Owned and Operated
100% Transparency
$1000 off on Upgrades
Members in good standing with Roofing Contractors Association of Texas
Malarkey Preferred Roofing Contractor
Owens Corning Preferred Roofing Contractor
Full-Service Company – Able to handle all storm related repairs
We Go Above And Beyond Ordinance and Code Requirements
10 Year Workmanship Warranty on Roof Replacements
Each roofing job is completed for someone we know, by name, who trusts us, and we take that very seriously. That's why we give more of what's really important to you. We treat each job as it was our home. That's how we do business … personally.
Accurate Roofing & Construction is a firefighter family owned and operated roofing contractor with thousands of satisfied customers in the Dallas/Ft. Worth area.
We are a Malarkey and Versico Preferred Roofing Contractor and proud to be an A+ rated Better Business Bureau accredited company. Browse our testimonials and on-line reviews to see first hand what our customers have to say about our services.
When it comes to roofing, we have you covered.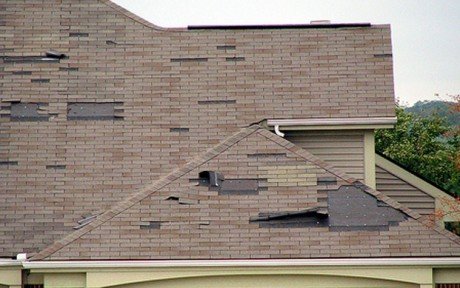 Leave the hard work to the professionals at Accurate Roofing & Construction. You can rest assured that we have experience working with many different types of homes and properties in the Dallas/Ft Worth area. You can trust your home with the Ft Worth Area Roofers because we seen and done it all when it comes to residential and commercial roofing in Ft. Worth.
Experience You Can Trust ... Quality You Can Afford
Are you wondering why quotes from various roofers are all over the place? Why is it that one roofer will quote you $1000 less ? And another roofer $1000 more? And which should you choose?
There's a number of reasons why prices for a roof vary so much. Some roofers only use materials that are a bit higher quality. They are more protective, better warranty, and much better looking.
Other roofers use the cheapest available to win your business. 
Prices can also vary depending on the workmanship. Our team has decades of experience, are certified by various manufacturers, and keep on top of the latest products, procedures, and best practices. Others have either less-experienced crews, or their crews are still installing roofs the same way they did 20 years ago. 
But the biggest factor is the overhead…
Some companies have TONS of overhead, and they pass those costs onto you. Others have super low overhead, and they can therefore give a break on some pricing. 
There has to be a sweet spot, right there in the middle where value meets fair pricing. Where you get gorgeous, durable roofing materials installed by experienced roofing professionals. 
That's us. Since 2004 our focus has been to provide the best quality products, workmanship and service at a very competitive price.